From town to world
The origin of STG Group is a small-scale town factory in Osaka, and now it has become a world-renowned large-scale manufacturer. It is no exaggeration to say that it is the instinctive pursuit of technology by the Japanese town factories that has supported us until now.
As one of the town factories, there were two opportunities for us to expand to Asia rapidly.
The first opportunity was the entry into the secondary processing of magnesium alloys. Compared with aluminum alloys, magnesium alloys are lighter, which is easy to raise a large amount of dust during processing. Like gunpowder, the dust may explode at any time.

The first opportunity was the entry into the secondary processing of magnesium alloys. Compared with aluminum alloys, magnesium alloys are lighter, which is easy to raise a large amount of dust during processing. Like gunpowder, the dust may explode at any time.

In fact, there were truly several small-scale explosions in our factory. However, when the company was on the horns of a dilemma, we succeed in developing the machine called "dust collector", which can prevent the dust from exploding while processing. And it has been in great use until now.
The second opportunity was the acquisition of our former business partner TOSEI in 2009, which specialized in primary processing of magnesium alloys. And we grouped it because we could not afford to cut off the superior technology in the company.
As a result, we have been able to work on the primary and secondary processing of magnesium alloys consistently, and we made a huge shift in our devellocal community and develop into a company that is loved by everyone in the region.
As a manager, what I can do is to create an organization where the excellent engineers can play an active role, and then contribute to the society through business development. It is our obligation to provide customers with products that exceed their expectations.
We strive to provide a stage where each employee can demonstrate their abilities and we try our best to create a rewarding and shining workplace for them. Further, proper governance for sound management is essential to improve corporation value.
Furthermore, as we used to be, there are many town factories in Japan that have a technology that is second to none but have no successor. By absorbing such technology, they will be able to flourish around the world.
I believe that this is the mission of Japan's industry and society to become the current STG that has broken away from family business.
In the future, we will continue to do our utmost to bring happiness to our customers, employees and local communities.

Thank you for your continuous patronage.

STG Co.,Ltd.
CEO Teruaki Sato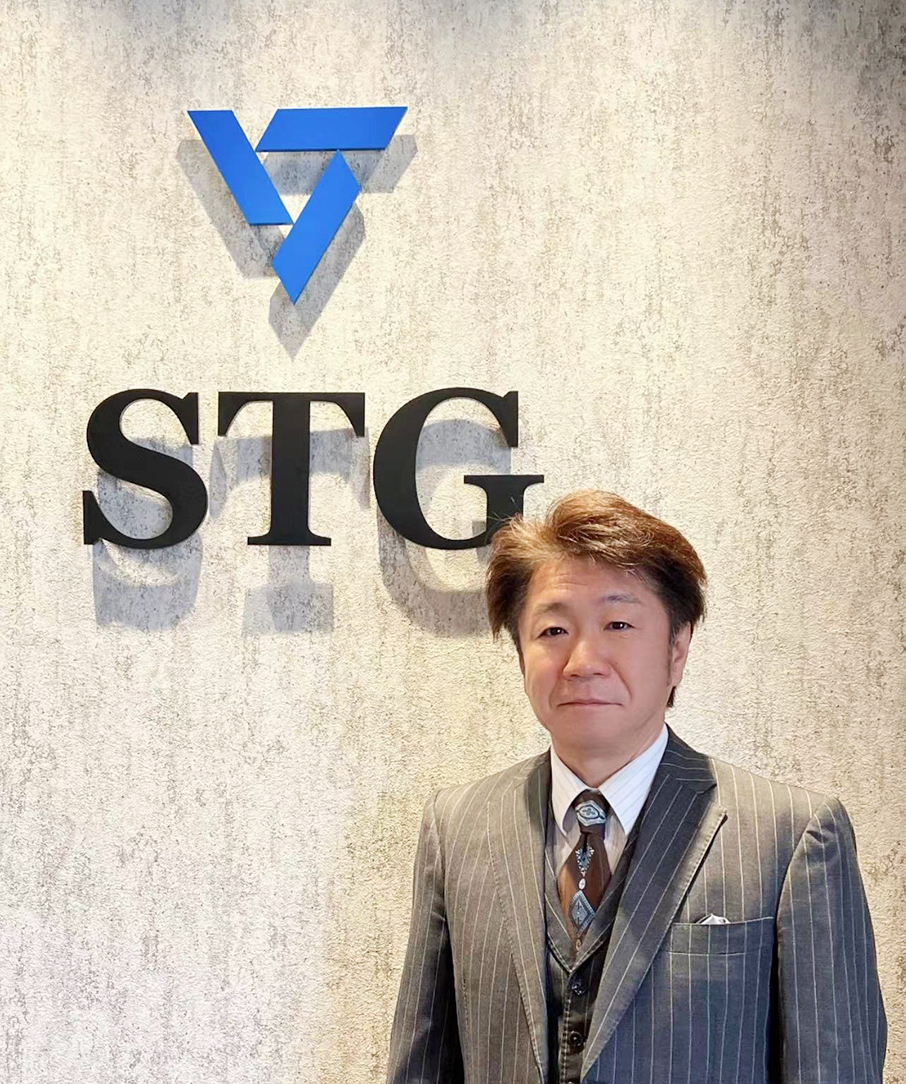 Philosophy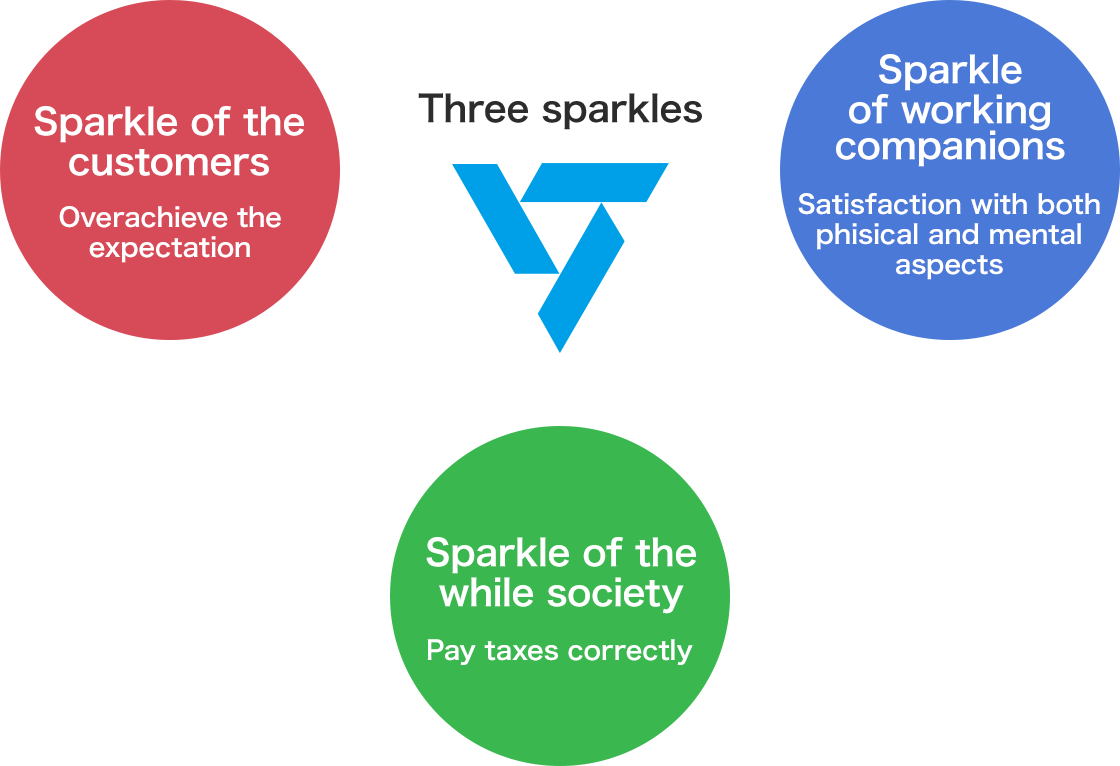 HR Philosophy
Equal opportunity and treatment for employee.
We will open the gate to the diligent people, regardledss of gender or nationality.
---
Provide working opportunity for socially vulnerable.
We will provide working opportunities for handicapped people as well as non-handicapped people.
---
Utilize the resources of senior citizen.
We will take advantage of proficiency of the senior citizen, regardledss of their retirement age.
Code of conduct
We act with gratitude.
We are sure to keep aour promise.
We act with the awareness of being a member of society.
We will try our best for everyone's smile.
We will always keep the amibition to improve oureselves.